Managing a dedicated server requires constant attention to prevent or respond to online business blockages.Server components parameters setting (website, email, database, ...), implementation and verification of regular backups, availability and security monitoring, are tasks that require a great experience and great rigor.
On your website or server overall performance depend the quality of your visitors' experience, your rank in search tools, and ultimately the success of your business on the internet. Database optimization for faster data access, Load-balancing for higher load absorption, pages caching for fast delivery and SEO ranking, domain setting optimization, we have the solutions to optimize your websites.
We have developped a complete set of tools to check a lot of your domain/website/server settings. Within seconds/minutes, you may find why your website/server is hacked, why your emails have poor delivrability, if your hosting company is doing good job, if all your server is up to date with a state-of-the-art setting.
About Us
We are a small team of highly and widely experienced computer engineers. We are proud to have worked in our carreers for largest companies in Europe, including banks, medias, industry and government organizations on their most strategic and biggest projects.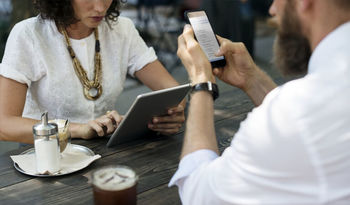 Allow you to focus on your business, relying on a reliable and efficient technical architecture. This is all what we do: take care of your servers, so you never hear from them.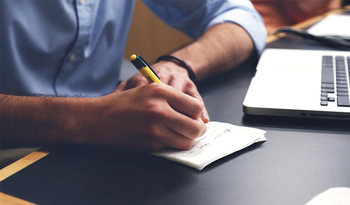 We first secure your server with state-of-the-art tools we have developed. Then we check and optimize all your server components (Web server, Databases, H/W, ...) to get all your server power available. We setup smart multi-backups to keep your data safe. And we monitor 24x365 your server activity to detect any event or bad trend to take appropriate preventive measures.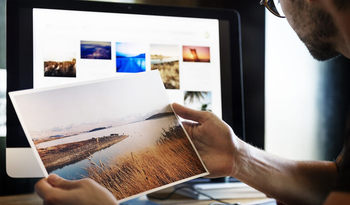 Servers, computers, IT, apps, databases, data-collections, are tools that should ease and simplify our lives to go forward for a better human being. The best way to get there, is to give responsability to experienced professionals.
Services
We have build our experience and competences working over years on very strategic projects for big IT organizations, with very big teams, so our scope of services is very large and can cover all kind of fields to improve your internet presence and quality.
Call To Action
Our fields of expertise are Security, Performances and large scale architectures.
Your server or your website is down?
Your server can't reboot? You have lost data? Your emails go to spam? Your disk is full? You have been hacked?
Top-Secured manages to solve such issues every day. We can help now.
Call To Action
Our Skills
Top-Secured Experts have extended experience in Linux and Cloud servers managment, server security, website security, backups, anti-hack, performance improvment, load-balancing, databases, big-data,...
Facts
Top-Secured team has a very long record of succesful projects, solving very strategic cases for big companies.
More than
5,000
Hours Of Support per year
More than
35
Years Of Experience
Over the years, we are proud to have worked for a lot of large companies, as much as small ones. Banks, Industry, Insurance, IT, Services, Government, E-commerce, Press.
Sorry, but company names are subject to rights, and can't be exposed on the Internet to preserve our customers security (if your provider show your name on the Internet, he should learn a little more about security), but we will of course present examples on request.
&nbsp
Testimonials
For Security reasons, names have been changed or hidden. Words are true.

David H.
CTO & Founder

We manage thousands end-user remote cash registers. We can't accept an incident that would block our customers businesses. Last incident, Top-Secured informed us that one of our servers was completely out of service. We had felt no fault, our customers neither. Business as usual thanks to Top-Secured High-availability platform.


Pierre L.
Ceo & Founder

After multiple incidents, we entrusted the management of our servers to Top-Secured team. From that day, every thing is under control. Preventive actions are efficient. We care only about business.


Jena K.
Big Bank IT Manager

Since years we didn't have a project successful delivery on time, and within budget forecast!


Ahron M.
CTO

Top-Secured are great professionals, very experienced, who can be trusted.


Damien R.
Entrepreneur

Very satisfied of your work, and I don't have anymore to worry about the server, which frees my mind and my time.

Contact Us
Thanks for visiting our website. Feel free to fill this form. We will answer as soon as possible.
Your message has been sent. Thank you!